Contact Us
For TO GO orders or any questions please call (956) 723-7400 after 5 p.m.
For comments both critical and positive please list as many details as possible and send to: listentome@el-capataz.com
Any advertising solicitation or charity requests must be submitted to the following address: marketing@el-capataz.com

Don't be shy! Reach out to us in any of the following ways. If an email is submitted with comments we may post them on our website!


El Capataz/
7220 Bob Bullock
Loop Unit C-7
Laredo, Texas 78041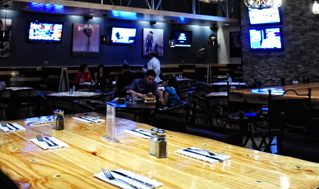 Phone Numbers/
956.723.7400
Marketing & advertising
marketing@el-capataz.com

Special Events
party@el-capataz.com
Feedback
listentome@el-capataz.com